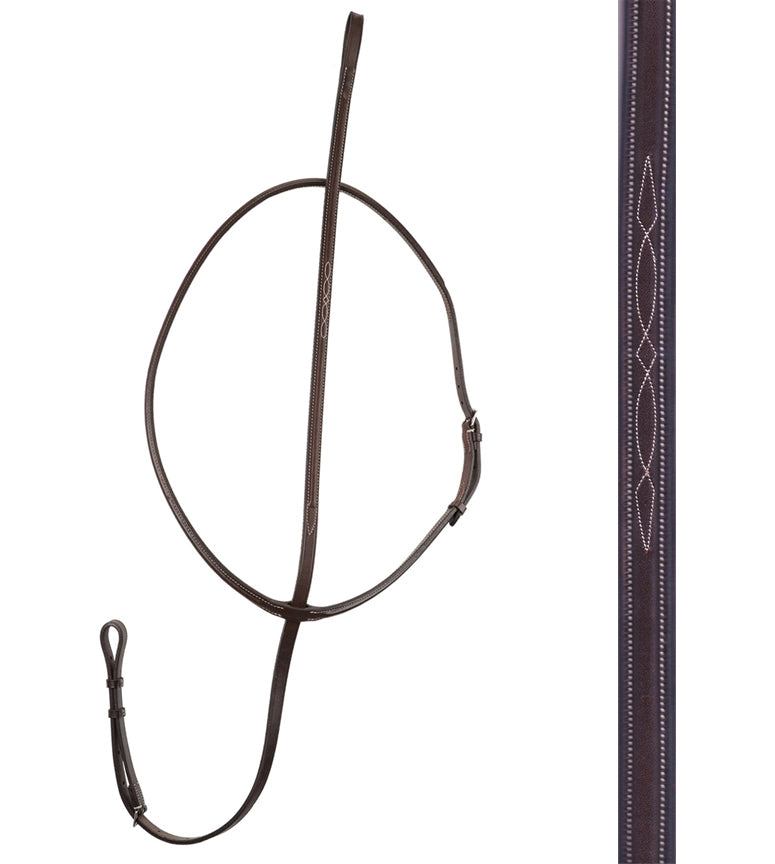 Marcel Toulouse Fancy Raised Stitching Standing Martingale
---
Marcel Toulouse Fancy Raised Stitching Standing Martingale
Whether you are showing locally or at the "A" shows, the Platinum line of strap goods is sure to get you noticed. This line has exquisite stitching and is made with the best materials.
Not only will you look well turned out, but you will enjoy how soft and supple the leather is the first time you use it. M. Toulouse Platinum martingales are made of premium Sedgwick's English leather in a classic French design. Sedgwick's has over 100 years experience in making the finest bridle leather in the world.
This is a a beautifully made martingale that includes padding on the Girth-to-Nose piece that will match the M. Toulouse Platinum bridles. 
Finest Sedgwick's English bridle leather
Crisp, white stitching
Raised, fancy stitched with padding
Color: Chocolate (Dark Brown)
Sizes: Pony, Cob, Full or Extra Full
Pony: Girth-to-Nose 39.5"* - 47.5"/ Neck 44.75" - 50.5"
Cob: Girth-to-Nose 41"* - 50"/ Neck 47" - 52.25"
*More holes can be added to the Girth-to-Nose piece to get the smaller sizes.
---
Share this Product
---
More from this collection