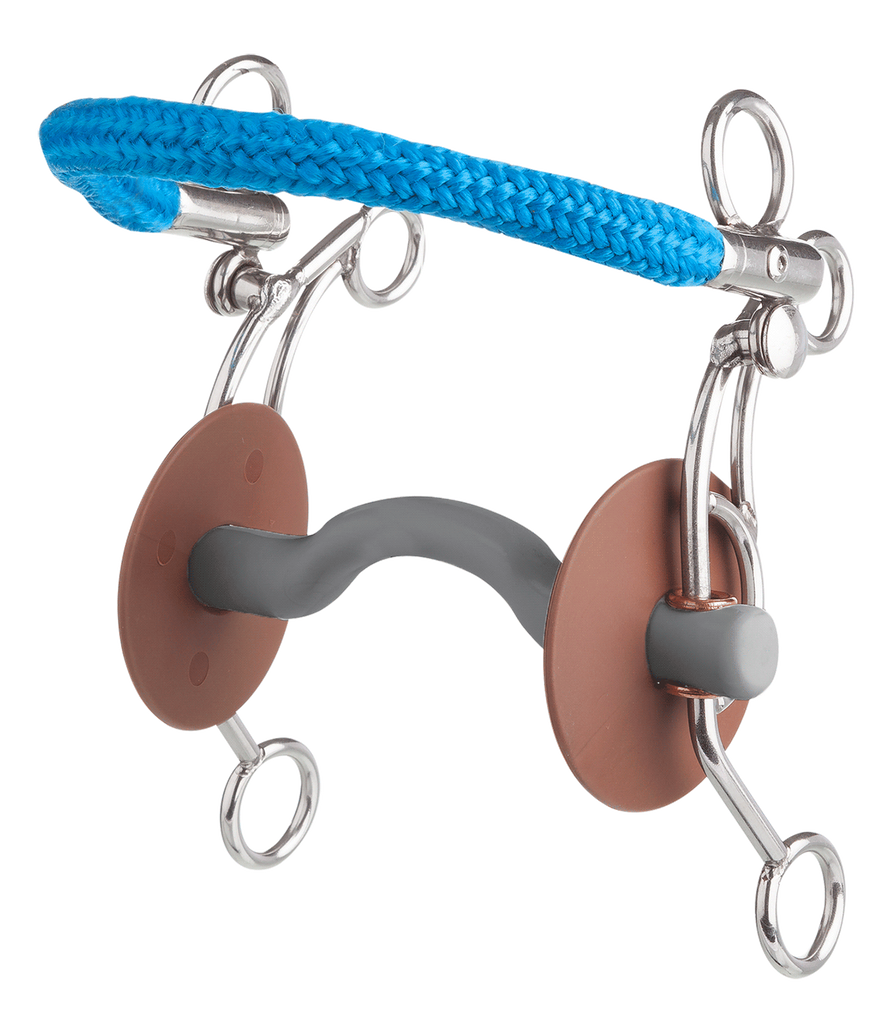 beris Tandem with Tongue Bow Bar
---
beris Tandem with Tongue Bow Bar
The tongue bow bar has a special, flattened shape of the bow. This gives the tongue optimal space. Many horses react to this with improved relaxation and increased chewing activity. But the bit is also very suitable for so-called tongue players who try to put their tongue over the bit, as the bow effectively prevents this. This mouthpiece is therefore ideal for horses that do not like to tolerate conventionally shaped bits due to the pressure on the tongue and react with head banging or similar. The tandem is to be used with a rein. It causes pressure to develop on the nasal bone, the branches of the lower jaw and the poll. A slight pull-up effect of the bit is also achieved through increased traction. suitable for horses,


Bits for the ambitious leisure rider to the professional.
The bit manufactory beris in Schleswig-Holstein came about through years of work in bit making and the resulting experience, craftsmanship and equestrian passion:
from the passion for horses.
The protection of the sensitive horse's mouth is a very special concern of beris. From the snaffle ring to the elaborate side part: every piece of metal is formed, welded and polished to a high gloss by hand.
The innovative shape of the mouthpiece also ensures better acceptance and facilitates measured communication between horse and rider. The beris mouthpieces are made of food-safe plastic, in a processing and surface finish that has never been achieved before with plastic bits. Their surface is particularly smooth and they slide well in the mouth even of horses that don't salivate much. Practically all horses like our mouthpieces. They salivate, chew more and like to approach the teeth. Real craftsmanship Made in Germany.
Arch height: 30 mm, bit thickness: 18 mm
---
Share this Product
---
More from this collection