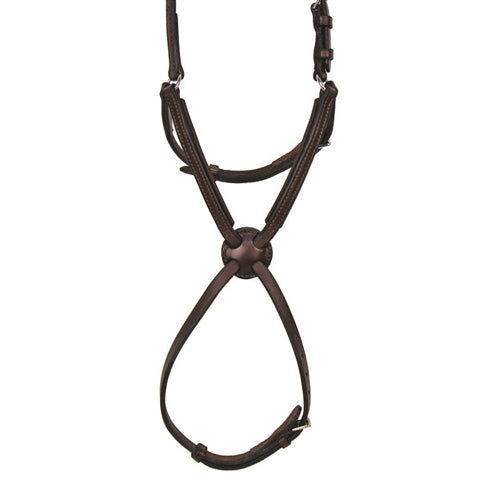 Nunn Finer Padded Figure 8 Noseband
---
Nunn Finer Padded Figure 8 Noseband with Interchangeable Button Pieces
Our great selling Nunn Finer® Padded Figure 8 Noseband with Interchangeable Button Pieces with Rings has been upgraded to make it more convenient and comfortable!
Includes two removable button pads, one with sheepskin and one neoprene, which makes cleaning a breeze.
The leather above the button has been padded to offer additional comfort and style.
Protective tabs are located behind both the chin and throat latch roller buckles.
Made in America.
Colors: Black or Havava
Fittings: Brass or Zinc
Sizes: Cob, Horse or Oversize
---
Share this Product
---
More from this collection