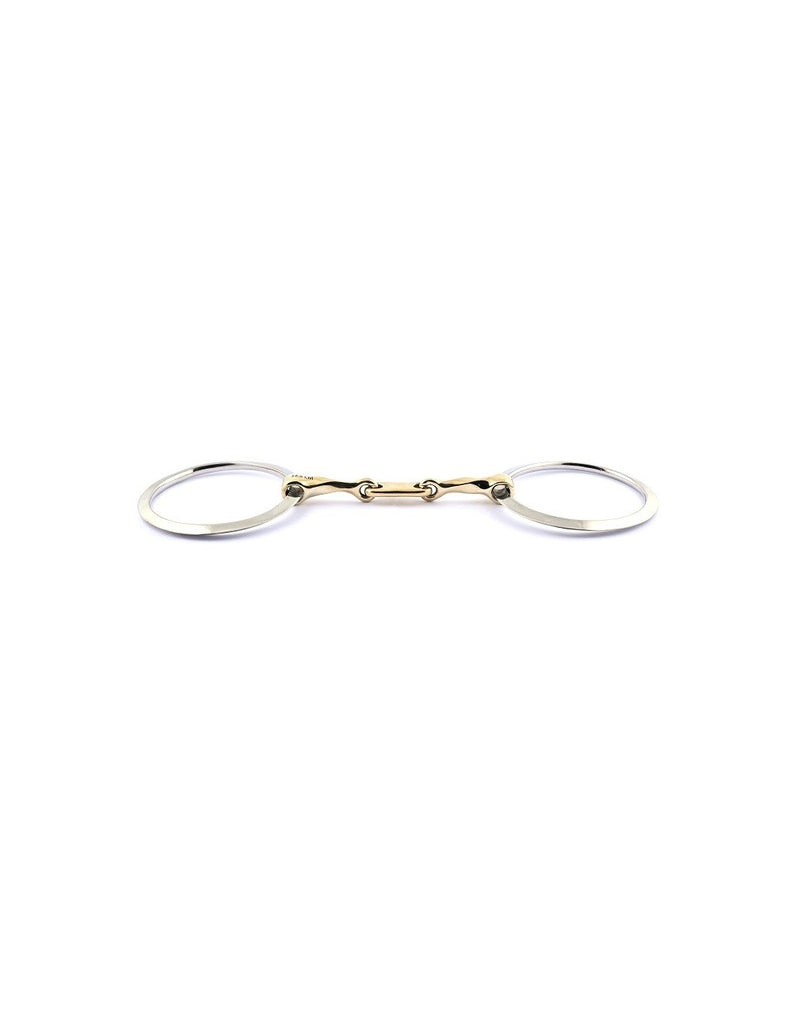 Jump'In Twisted Bit with Flat Link
---
Jump'In Twisted Bit with Flat Link
Loose large ring twisted bit with a flat link
Composition: loose large ring bit with 90 mm rings and 12 mm thick cannons made of German Silver (65% copper, 23% zinc, 12% nickel) a relaxing and solid alloy.
Effect: the large flat rings offer a better direction and a light lever action. The marked edges and the thinness of the cannons give a lot more action to this bit. The twisted cannons and the flat make this bit stronger.
Tips: this bit is perfect for a rider/horse couple needing more control without any leverage effect or a curb chain.
Size: 125 or 135
---
Share this Product