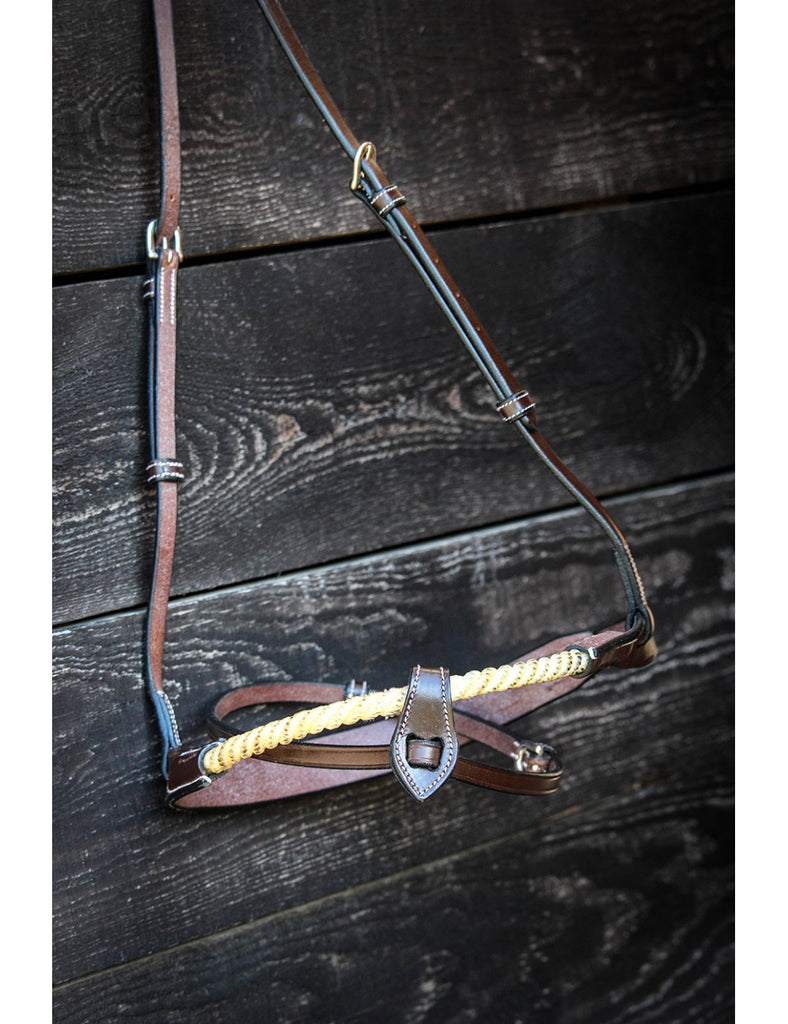 Jump'In Rope Flash Noseband
---
Jump'In Rope Flash Noseband
Flash noseband where the "French" part of it is made of a rigid and twisted oiled rope that goes over the horse's nose and helps to close its mouth if needed. It also emphasizes the rider's control. The loops and the nose-band are made of a high-quality leather. This noseband can easily be adapted on every bridle of the Jump'In Week Collection.
The two independent cheek pieces on every Jump'In noseband make them adaptable to the Jump'In bridles. 
The entire Week Collection is made of a high-quality English full-grain leather from SEGWICK. The buckles are stainless steel and the finishes are particularly neat. 
Size: Full
Color: Havana
---
Share this Product
---
More from this collection