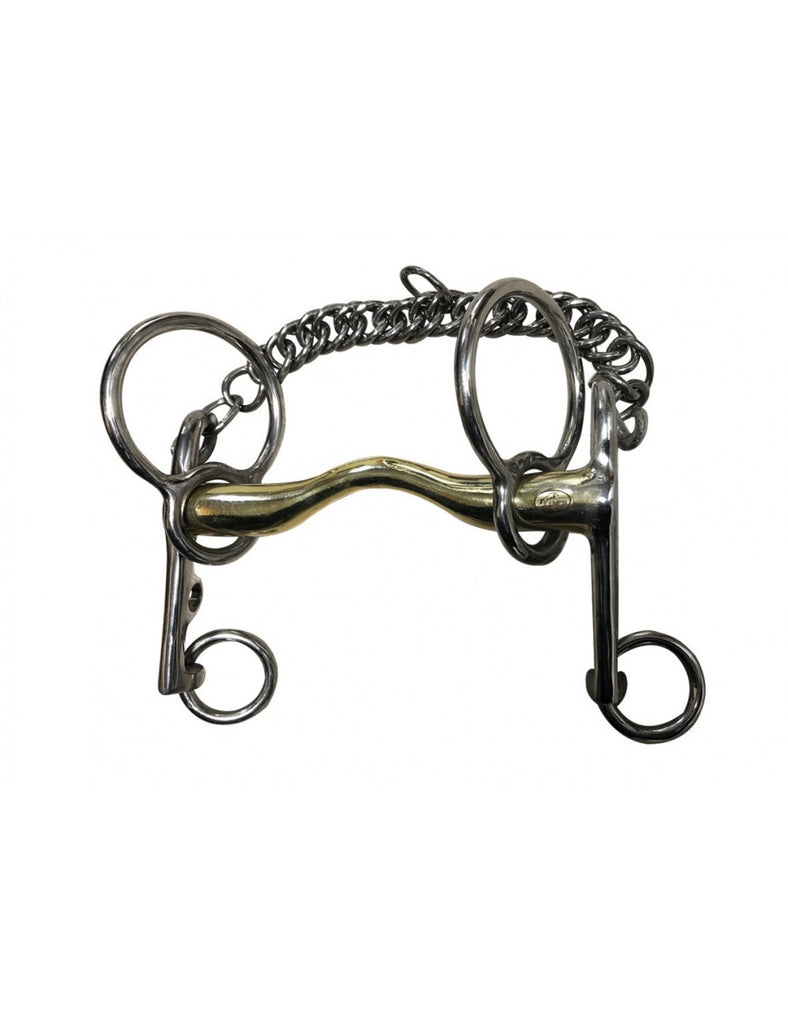 Jump'In Full Cheek Swales Bit
---
Jump'In Full Cheek Swales Bit
Composition: Swales bit with 50 mm long bars and a 18 mm thick cannon made of German Silver (65% copper, 23% zinc, 12% nickel) a relaxing and solid alloy.
Effect: the Swales bit has some similarities with the Pelham bit but the horse doesn't feel any pressure on the neck because there is no action on the bridle cheek pieces. It is the only bit with a lever action that doesn't put any pressure on the horse's neck. It is used with a single pair of reins and a curb chain and it is less restricting than a Pelham bit as it does not have any action on the head/neck angle.
Tips: this bit can be used directly with two reins, with bit loops or with four reins. 
Maintenance advice: rinse the bit after each use to prevent any residue deposit and to avoid your horse to feel any discomfort.
Size: 125cm, 135cm
---
Share this Product
---
More from this collection