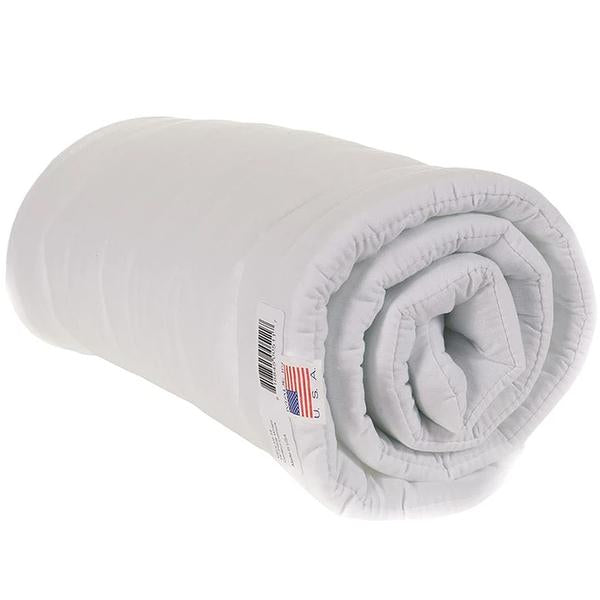 ---
Vac's Pro Pillow Wraps
We love these Vac's Pro Pillow Wraps for the clean classic white wrap style, coupled with the cotton construction which makes this wrap machine washable.  Who doesn't love that?  The extra thick build makes sure these won't move or slip, and there are even contoured corners to keep your horse from pulling them off.  
The Vac's Pro Pillow Equestrian Leg Wrap is made of machine-washable, woven cotton outer fabric with and extra-thick durable poly fiber filling. Both outer and inner materials are porous to allows air to circulate. The Vac's strong stitch design throughout prevents fiber from bunching up. Now with new contour corners for better fit and helps prevents the horse from chewing and pulling off. Great for stall and shipping use. Full 40" length. Packaged in pairs.


Woven Cotton Outer Fabric
Machine Washable,
Extra-thick Durable Poly Fiber Filling
Porous Outer and Inner Materials Allow Air to Circulate.
Vac's Strong Stitch Design Prevents Fiber from Bunching Up
Contour Corners for Better Fit and HelpsPrevent Horse from Chewing and Pulling Off.
Stall and Shipping Use.
40" Length
Packaged in Pairs
Length: 40"
Made in America
Color: White
Height Sizes: 12", 14", 16" and 18"
---
Share this Product
---
More from this collection