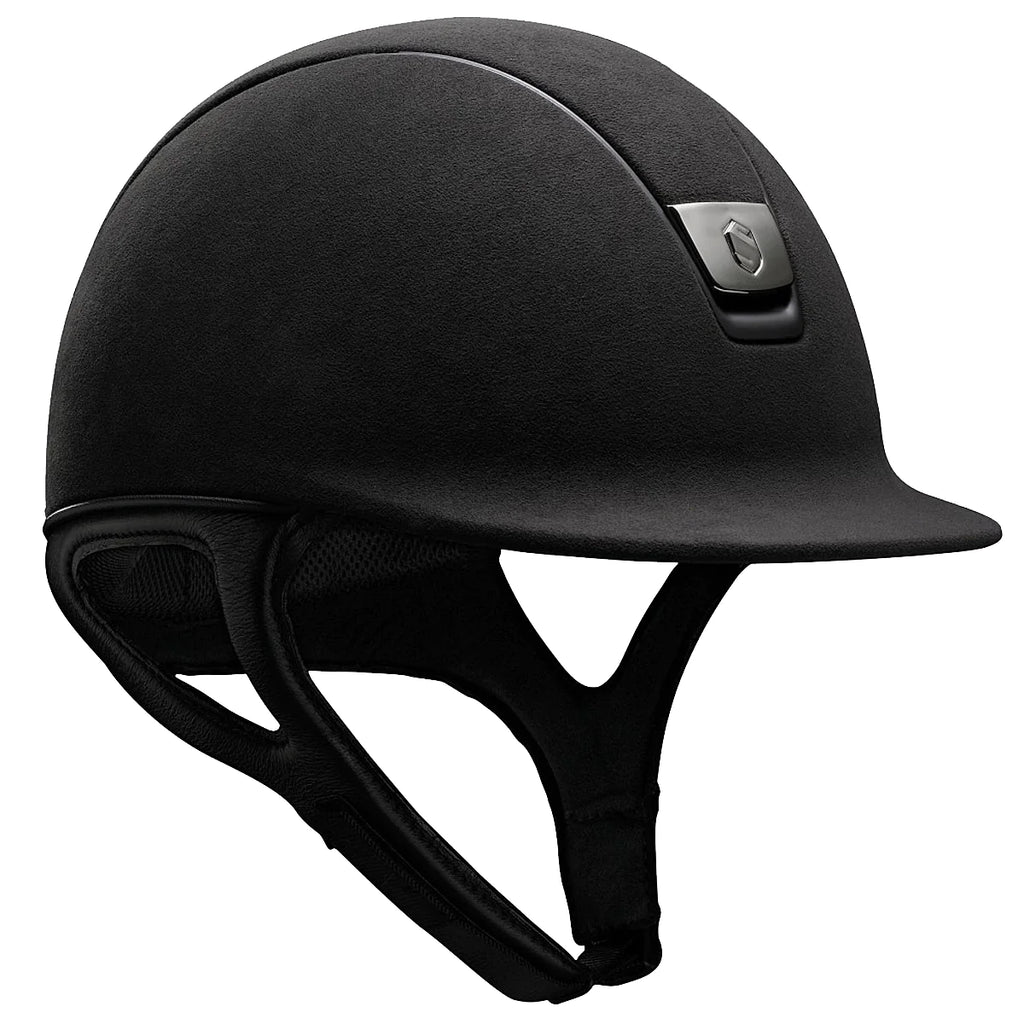 CLOSEOUT - Samshield Premium Alcantara Helmet
---
CLOSEOUT - Samshield Premium Alcantara Helmet
The Samshield Premium is an incredibly stylish and comfortable helmet. Did you notice that there are no exterior vents? That's because the Samshield Premium uses an interior air channel system located under the visor. This system provides you with exceptional airflow helping to keep you cool during your ride. There's no reason to be uncomfortable any longer.  The Premium liner boasts a "shape memory" feature that has the added bonus of being minimal while offering a custom fit and being very comfortable. Additionally, it doesn't make contact with your forehead, helping to relieve helmet headaches and dented foreheads! This helmet is a great addition to your helmet collection and is great for any age rider! The helmet offers a waterproof, fade-proof, easy-care Alcantara® suede exterior.
Samshield has engineered a superior helmet that exceeds safety standards and is full of thoughtful touches. The exterior shell of The Premium helmet is made from polycarbonate, the same material as high-end motorcycle helmets. The interior is made of variable-density polystyrene that provides better dissipation of an impact should you need it. Samshield's standard three outer shell sizes provide a multitude of customized fits depending on the liner and shell size that fits your head the best. This variable sizing allows the helmet to grow with a young rider or to accommodate different hairstyles or bulk. No need to have different schooling and show helmets any longer. Simply exchange the washable liners and you are ready for where ever you are riding. As an additional option, the Premium can be ordered with a dressage chinstrap that allows the rider to wear their hair in a bun without the interference of the standard harness.
ASTM/SEI F1163-15 approved
Outer Shell is equipped with Alcantara synthetic suede throughout
Genuine leather adjustments
Removable washable inside comfort liner with clip system fixation to prevent movement
Color: Black Suede
Size: Medium 6 7/8" or 7"
All Closeout Items Are Final Sale.
---
Share this Product
---
More from this collection