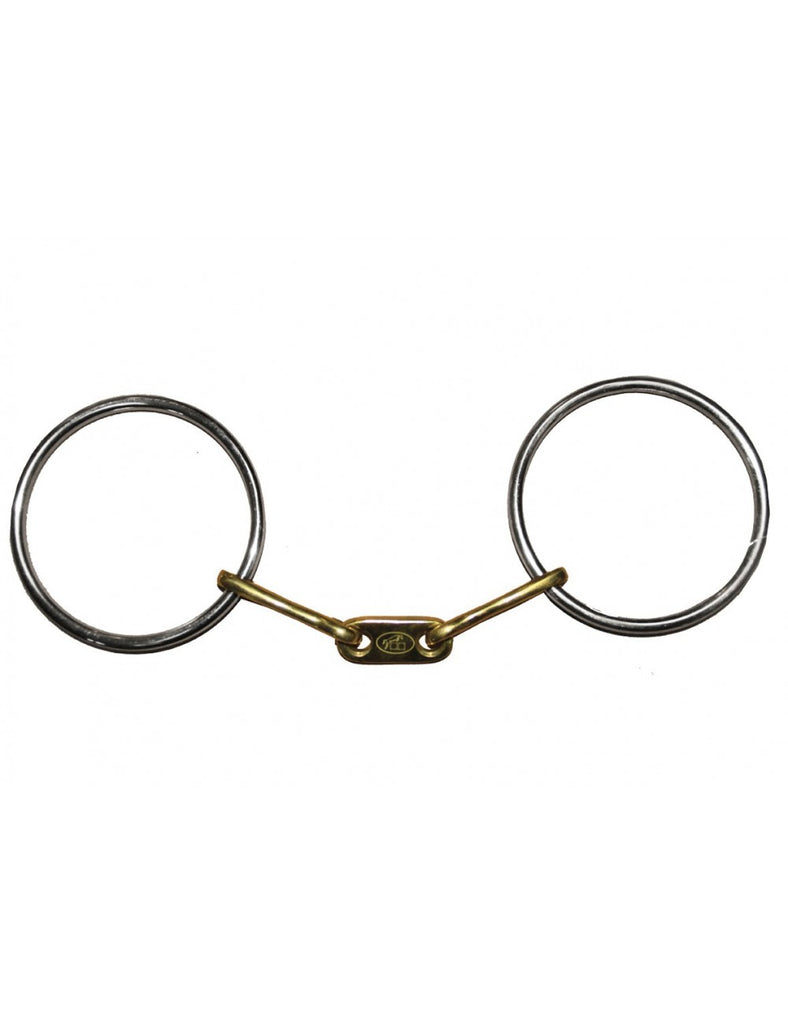 Jump'In Very Thin French Link Large Loose Ring Snaffle
---
Jump'In Very Thin French Link Large Loose Ring Snaffle
Composition: French mouth bit with 90 mm rings and 5 mm thick cannons made of German Silver (65% copper, 23% zinc, 12% nickel) a relaxing and solid alloy.
Effect: loose ring bits are the simplest in terms of action from the rider but also in the horse's mouth. The large rings give a slight lever action and most of all, a better direction. The French mouth relieves the horse from any pressure on the palate.
Tips: this bit with very thin cannons don't suit every horse and every hand. It can help horses that need a bit more action from the rider's hand without leverage effect.
Maintenance advice: rinse the bit after each use to prevent any residue deposit and to avoid your horse to feel any discomfort.
Size: 125cm or 135cm
---
Share this Product
---
More from this collection