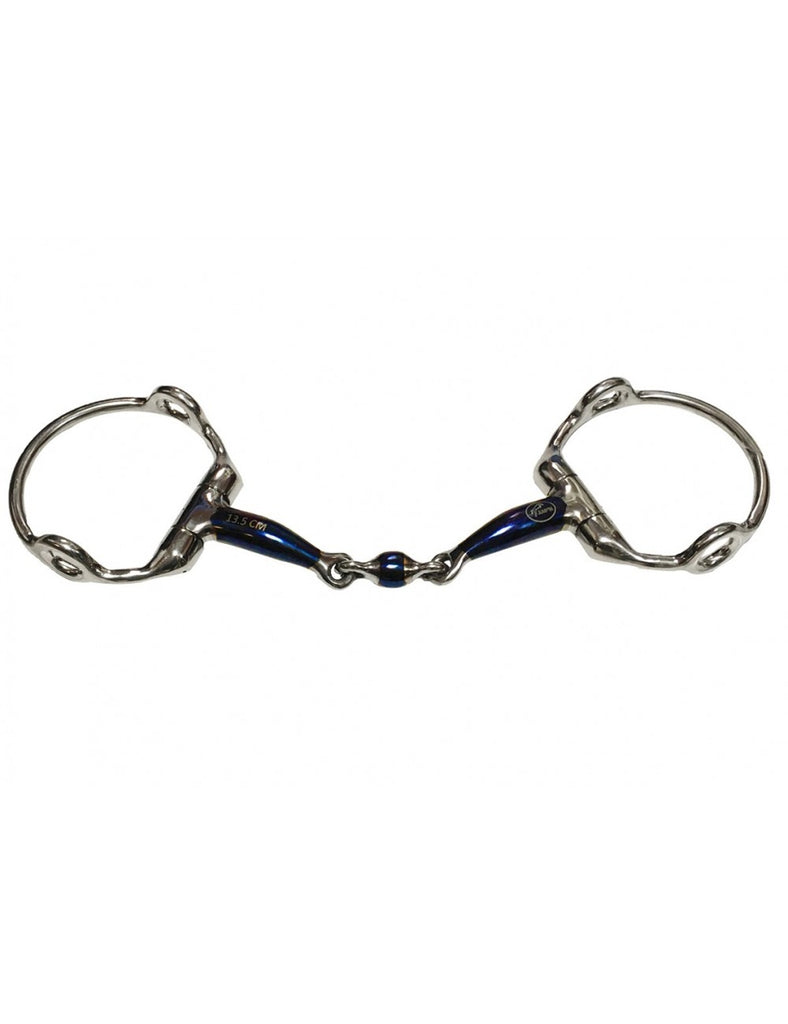 Jump'In Blue Steel Peanut Gag
---
Jump'In Blue Steel Peanut Gag
Composition: Gag bit with 70 mm large rings and 14 mm thick cannons made of Blue Steel, a relaxing alloy that will oxidize with time.
Effect: this bit has an action on the horse balance. It makes the horse rebalance and transfer its weight on the hindquarters. The larger the rings are, the stronger the gag action is. The fixed eggbutt typed rings add a slight lever action.
Tips: this bit needs special cheek pieces and can be used directly with two reins, with bit loops or with four reins. The Blue Steel material adapts to the horse's mouth temperature a lot faster than other materials.
Maintenance advice: rinse the bit after each use to prevent any residue deposit and to avoid your horse to feel any discomfort.
Size: 125cm or 135cm
---
Share this Product
---
More from this collection