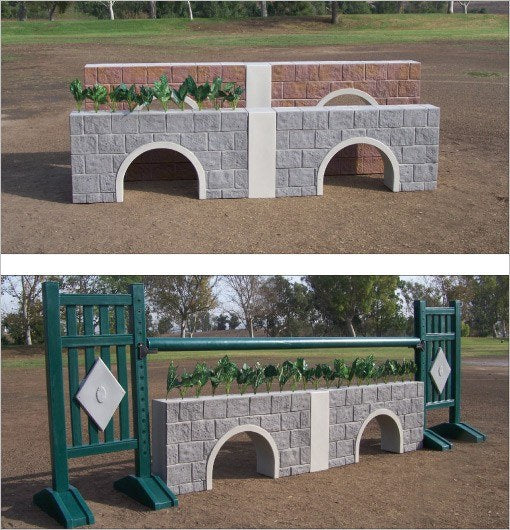 ---
Item #
81
8C
Culvert 10'
$838.00 
Item #819C
Culvert 12'
$988.00
The Culvert is made in your choice of old world "Grey Stone" or "Brown Stone". Standing 2'3" high these Stone Culverts are available in both 10' and 12' lengths. Increase your jump height by adding Stone Stacks in 6" increments to build your obstacle as high as you desire. Beautify your jump by adding flowers in the recessed holes on top of your Culvert.
818CV - Culvert 10'   2'3" H x 9'6" L - 58 LBS. PER SET 
819CV - Culvert 12' - 2'3" H x 11'6" L - 66 LBS. PER SET
All Burlingham Products will be drop shipped from the manufacturer.
Please allow 7-21 days for delivery.
Additional shipping charges may apply.
Final sale, this item cannot be returned or exchanged. 
---
Share this Product