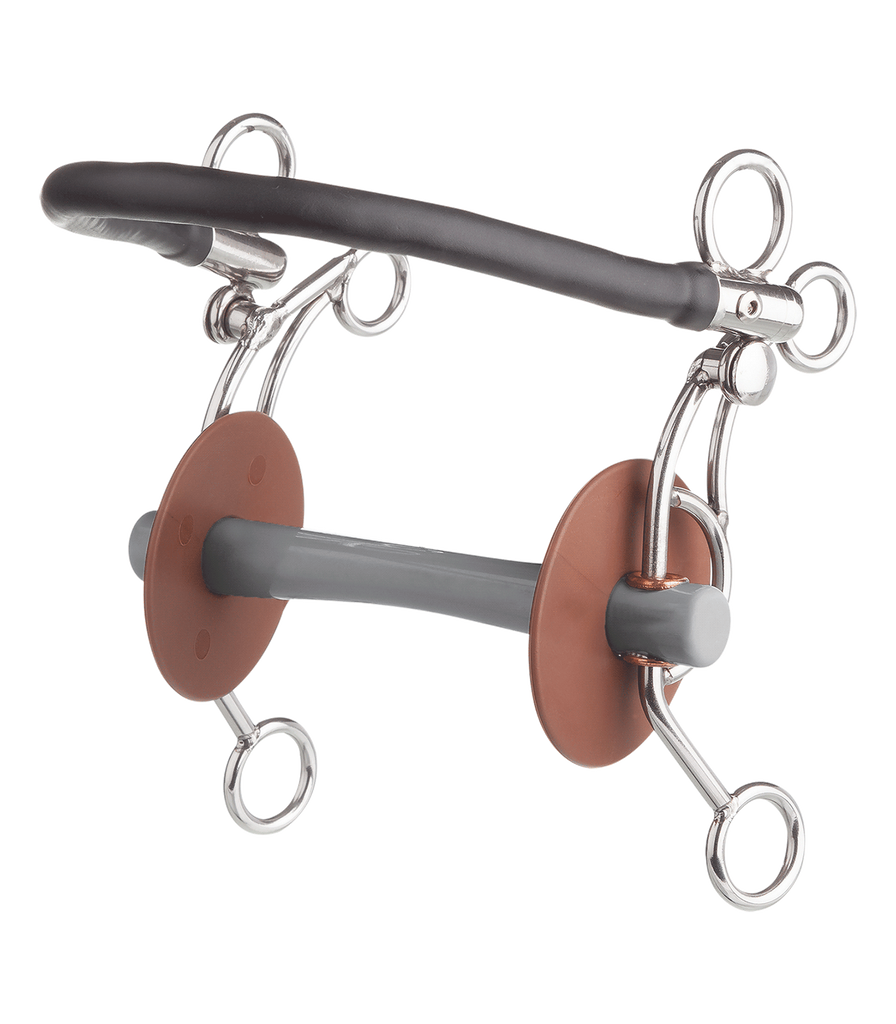 beris Tandem US with Comfort Bar
---
beris Tandem US with Comfort Bar
The anatomically correct mouthpiece rests lightly and evenly on the tongue and bar and offers the tongue more space and freedom of movement. When accepting the reins, there is even pressure on the lower jaw and tongue. There is no lateral squeezing of the tongue and the bars. The use of bit washers makes it impossible to pinch the lips. Thanks to its slightly curved shape, the comfort bar lies particularly quietly in the mouth. Mouthpieces with a slightly curved rod are considered to be particularly soft and gentle on the mouth. This property, in combination with our beris synthetic material, enables horse and rider to communicate even more gently and comfortably. The comfort bar is particularly suitable for young and sensitive horses.
The US tandem is almost identical to the regular tandem. With its discreet, black noseband, it is particularly popular at sales and demonstration events.
 
Bits for the ambitious leisure rider to the professional.
The bit manufactory beris in Schleswig-Holstein came about through years of work in bit making and the resulting experience, craftsmanship and equestrian passion:
from the passion for horses.
The protection of the sensitive horse's mouth is a very special concern of beris. From the snaffle ring to the elaborate side part: every piece of metal is formed, welded and polished to a high gloss by hand.
The innovative shape of the mouthpiece also ensures better acceptance and facilitates measured communication between horse and rider. The beris mouthpieces are made of food-safe plastic, in a processing and surface finish that has never been achieved before with plastic bits. Their surface is particularly smooth and they slide well in the mouth even of horses that don't salivate much. Practically all horses like our mouthpieces. They salivate, chew more and like to approach the teeth. Real craftsmanship Made in Germany.
Bit thickness 18 mm
---
Share this Product
---
More from this collection