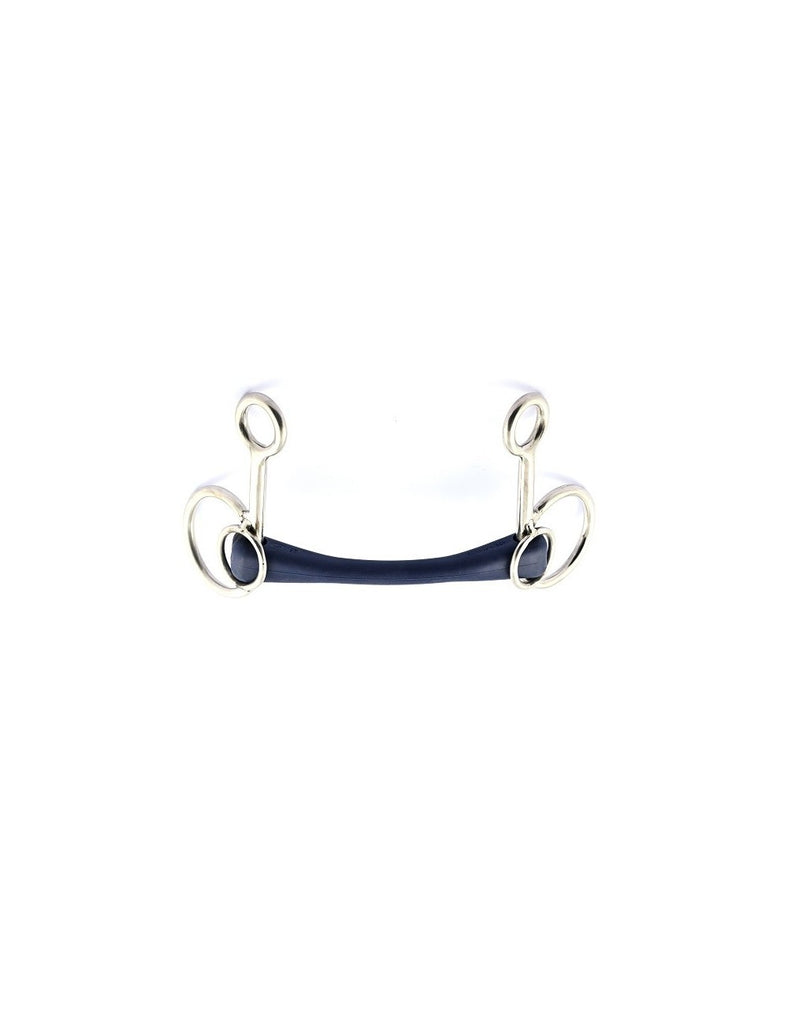 Baucher Flexible Rubber Bit
---
Jump'In Baucher Flexible Rubber Bit
Composition: Baucher bit with 45 mm rings and a 19 mm thick cannon composed of a metal part in the inside and Natural Rubber. Rubber bits are the softest of the entire Jump'In collection. They give great comfort to the horses, even to the most sensitive of them.
Important note to our clients: rubber bits are not guaranteed against bites even after the first use.
This product is a French fabrication and is part of the Jump'In range that supports the "French savoir-faire"
Effect: this bit will have a slight lever action. It will help the horse to take a better contact on the bit and to have a better attitude while working.
Tips: this bit action will get the horse to lightly come on the bit and change its head/neck posture. The straight flexible cannon helps horses to take a good contact on the bit so it also helps them stretch their back-lines while working.
Size: 125 or 135
---
Share this Product
---
More from this collection